Flexible PCB Direct Current
Copper Plating Process SkyPlate FL Cu618
● SkyPlate FL Cu618 is DC copper plating additive system for flexible PCB fabrication.
● Suitable for VCP equipment with soluble or insoluble anodes.
● Suitable for flash plating or panel plating.
● Plating current density with wide range from 1.5 ASD to 3.0 ASD.
● High throwing power for flexible PCBs plating
● Deposit layer has excellent physical properties under operation parameters
● SkyPlate FL Cu618 additives can be analyzed with CVS.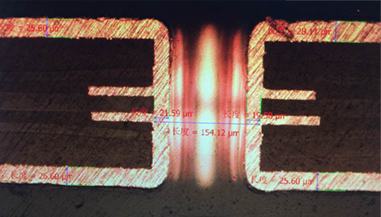 3.3ASD*25min,spray 35HZ
Board Thickness: 0.23mm
Hole Diameter: 0.15mm
TP>130%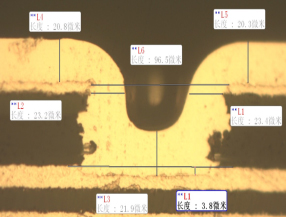 2.0ASD*40min,spray 45HZ
TP>100%
We could not find any corresponding parameters, please add them to the properties table
More exciting is waiting for you!
Suzhou SkyChem Chemical Co., Ltd.
Add : 1088 Yinzhong South Road, Wuzhong Economic Development Zone, Suzhou City, Jiangsu Province
Cod:215000
Tel: +86 512-66980851
Fax:+86 512-66980853